Getting Started
To get started you will need 5 things.
RaspberryPi 2, 3 or 4
A radio
RIM or URI
New England GMRS image file
A New England GMRS Node number
To get your node number you will have to file out our online form or send an email to support@newenglandgmrs.com, in you email include the following:
First and last name
Address
Phone number
eMail Address
GMRS Call Sign
I know Pi's are difficult to get right now, but if you can get a Pi 3 or 4, either will work with the New England GMRS image 1.x
As a note, if you don't want to build you own, you can purchase a radio hat to plug into your GPIO of your Pi 3 or Pi 4. You can purchase the hat from hotspotradios.com.
For a radio, I like the Motorola CDM series. I will talk about the CDM 1250 but the 750 or 1550 will be the same. Other radios will also work, it is just a matter of cabling the radio to the Pi.
For the CDM's repeater-builder have a nice cable which works nicely.
The RIM-Maxtrac would be for a node, single radio, the RIM-Maxtrac-RM would be for a repeater with a separate transmitter and receiver. The RIM-Maxtrac-RM would be used as your repeater controller.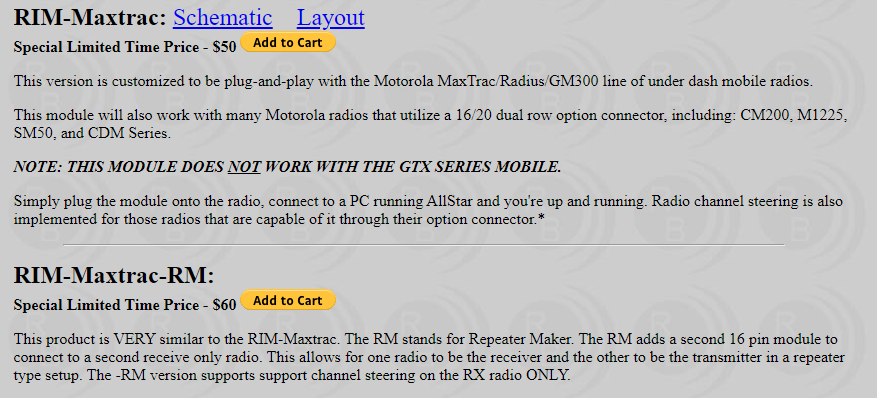 The GMRSLive Image you can download from the GMRSLive website.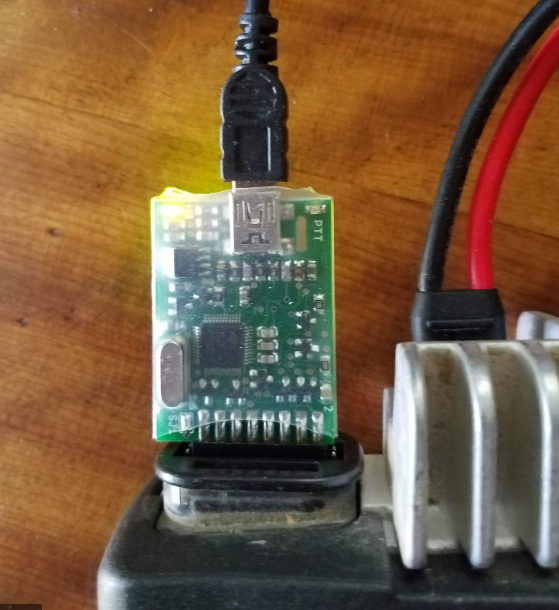 Above is a picture of the RIM installed on the CDM radio. This is a view from the top of the radio. Notice the extra 2 pins on the left and right of the RIM. The radio has a 20 pin accessory port where the RIM is 16 pins.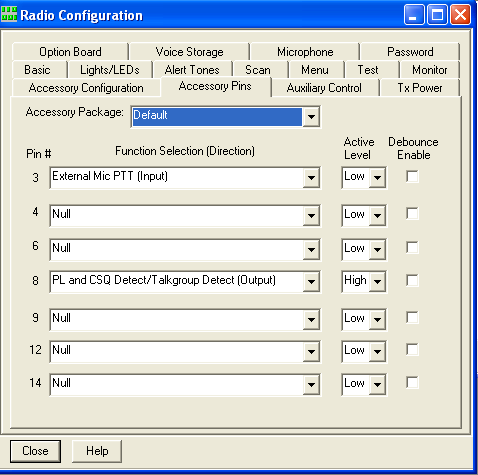 Once you have your radio connected to your Raspberry PI go to Software Setup.